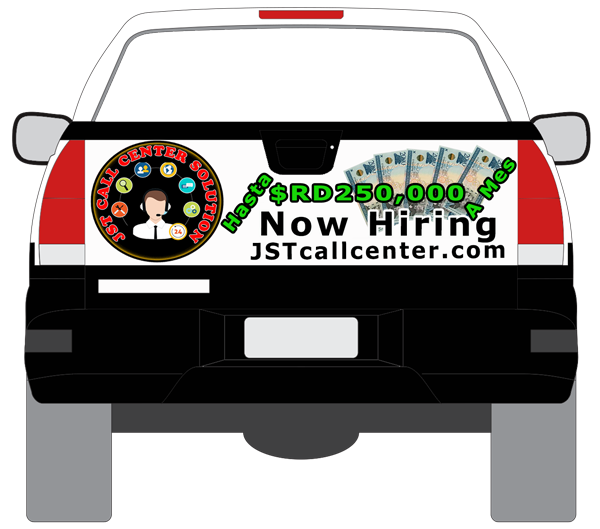 This is the lowest commission you can earn here at JSTcallcenter.com
In this example the Agent made one sale of our minimum package and earned $RD2884.00 for that day. But it does not stop there according to this sample earning chart the Agent also made 28 lifetime commission.
This is standard day of cold calling when you make 100 calls and you are a closer

In this example the Agent persisted and pushed through a 100 calls and made two sales.  First sale was our fully pimped package with a wapping commission payout of $RD11,424.00. Second package was our lowest and most basic web development package which earned the agent another $RD2,884.00.  This is not all in this example the agent also made $RD140.00 Lifetime commission for the life of the customers.  What this means to the agent is he/she will continue to receive this commission month after month until they no longer contract for JSTcallcenter.com or the customer is no longer a customer.
This is standard day of cold calling when you make 100 calls and you are a closer
In this example the Agent persisted and pushed through 100 calls and made a rewarding four sales. This is not your usual day but it does happen when you master your product knowledge and closing techniques.  First sale was our fully pimped package with a wapping commission payout of $RD11,424.00. Second package was our lowest and most basic web development package which earned the agent another $RD2,884.00.  3rd sale ½ package which earned $RD4,809.00 and a 4th ⅓ package which earned the agent $RD7,560.00. This is not all in this example the agent also made $RD238.00 Lifetime commission for the life of the customers.  What this means to the agent is he/she will continue to receive this commission month after month until they no longer contract for JSTcallcenter.com or the customer is no longer a customer. This Agent earning in this single amazing day of sales made a staggering amount of money in the sum of $RD26,887.00
If you having any problems please click the link below