Deliver exceptional experiences with customer-centric retail call center solutions.
Agents that are an extension of your brand.
We've got the experience, the knowledge, the agents and the solutions to give your enterprise business a competitive advantage where it matters—customer loyalty.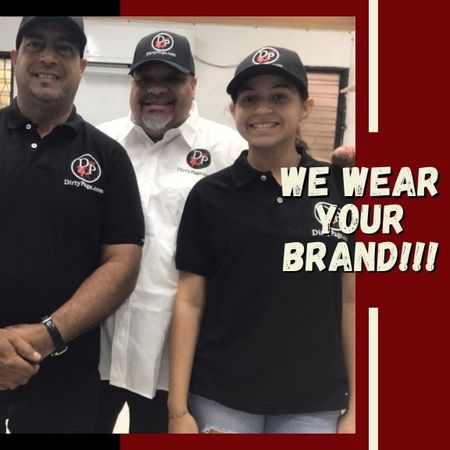 Promote Your Brand.
Our empathetic agent community has experience with one-to-one customer engagement across several different tier levels. From answering difficult questions to helping customer reach a clear understanding of our dedication to serve them. JST virtual agents ensure a high-quality experience in a safe and secure environment.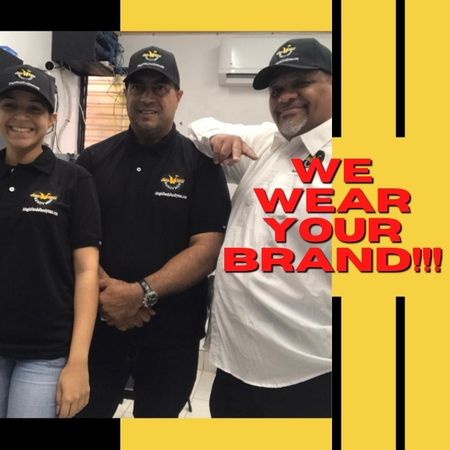 Maintain business continuity.
JSTcallcenter.com' flexible model means you can scale up or down as necessary to service planned and unplanned events such as a cooperate walk out, State disaster, fire disaster, storm, national disaster, etc. We step in so that your brand shows continuality, when the worst happens. You can count on JSTcallcenter.com to stand in and take the heat of your back. 
Rest easy feel our support at the highest levels.
JSTcallcenter.com appeals to an agent profile with the soft skills and life experience that align with your customer support needs, you need us to help you create your brand by engaging in a outbound campaign we have got you cover. It does not matter if its sales, leads generation, customer support, or just feeling that you are not alone we are here to represent your business and boost your bottom line.
Set the bar high for customer expectations.
Because we recruit educated, experienced agents, they have the life experience and empathy to help buyers feel heard, informed and empowered while resolving questions or making purchasing decisions.
Make omnichannel service a key brand differentiator.
JSTcallcenter.com' Adapt and scale your sales and service offering to engage shoppers in whatever channel they prefer: voice, live video, email, chat, or social media. 
Turn logistics into brand loyalty.
JSTcallcenter.com' Shipping and returns can lead to the most complicated customer situations, but with empathy-driven retail customer support agents, your customers will feel understood through the entire resolution process.
Virtual Call Center Capabilities
JSTcallcenter attracts highly qualified, educated and articulate agents to credibly represent your brand to the world.
Our tailored blended approach delivers fully certified agents dedicated to keeping your customers happy and loyal to your brand.
Our industry-leading Secure Workforce Ops™ solution provides a comprehensive approach to security unmatched in the industry.
Our QA team will score agent interactions to ensure your customers are receiving an amazing experience every time.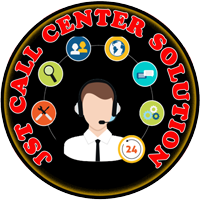 A virtual call center can make your next event more efficient and profitable
The New Year means many things to a business – a new budget, fresh thinking and for retail companies, a breath of relief that they made it through another holiday season. The months of November and December yielded $142 billion in retail revenue last year, crushing 2018 revenue by about $16 billion.  (Pause here to pat yourself and your teams on the back – you made it!) Amid the postseason glow, now is a good time to reflect on the successes and opportunities of the retail season, and outline steps to make the next big event even more successful.
The National Retail Federation claims that holiday sales make up an average of 20% of a retailer's yearly revenue, so having an iron-clad plan is vital. This means ramping up customer service agents in retail call centers to meet the expected influx of customer calls. However, the tight job market makes it quite challenging for companies to source adequate talent. 
Companies can efficiently flex their contact centers by implementing a virtual workforce. During peak times, this is a lifesaver to meet the needs of customers.
Easy access to talent
Unemployment rates are at historic lows and workers are becoming more selective when choosing jobs. Unfortunately, this means many call center seats remain empty – a dangerous situation during busy times. Companies are forced to fill their centers with sub-par talent or execute with understaffed teams. Recruiting and training new agents is time-intensive and costly, especially for seasonal team members.
Retailers that leverage a virtual workforce gain access to skilled agents from across the country. Many professionals are transitioning into flexible work (also known as the gig economy) instead of traditional jobs, and 85% of them plan to stay there. Tap into this pool of educated and experienced individuals by partnering with the virtual workforce. Your customer calls will be handled by quality agents, and you won't waste time and money on recruiting. 
Coverage when you need it
According to Adobe Analytics, 30% of the revenue on Cyber Monday was concentrated during the "golden hours" of 7 pm – 11 pm. Traditionally these are outside regular call center working hours and may be difficult to staff for. 
Implementing virtual agents during these hours allows for seamless coverage when customers are most active. Additionally, all time zones are easily covered since virtual agents work remotely across the globe.
Keep your existing agents happy 
Did your call center agents experience fatigue and burnout during the peak season? Understaffed call centers cause workers to have overtime and work longer hours. Sprinkle in high call volumes, long hold times and disgruntled customers, and you have the recipe for a stressed-out team. Happy agents typically mean happier customers, so proper workforce management is a win-win for both your business and your agents. 
During peak times, complement existing agents with the virtual workforce. Flexible agents manage increased call volume so existing resources can be allocated to other areas or channels. 
Many Fortune 500 businesses leverage a flexible workforce during peak season, but the benefits don't stop there. When unexpected events or attrition creep up on your call center, virtual agents can add elasticity within hours. 
Learn more about how JSTcallcenter.com' on-demand skilled workforce of on-shore & off-shore agents can help your business thrive at JSTcallcenter.com